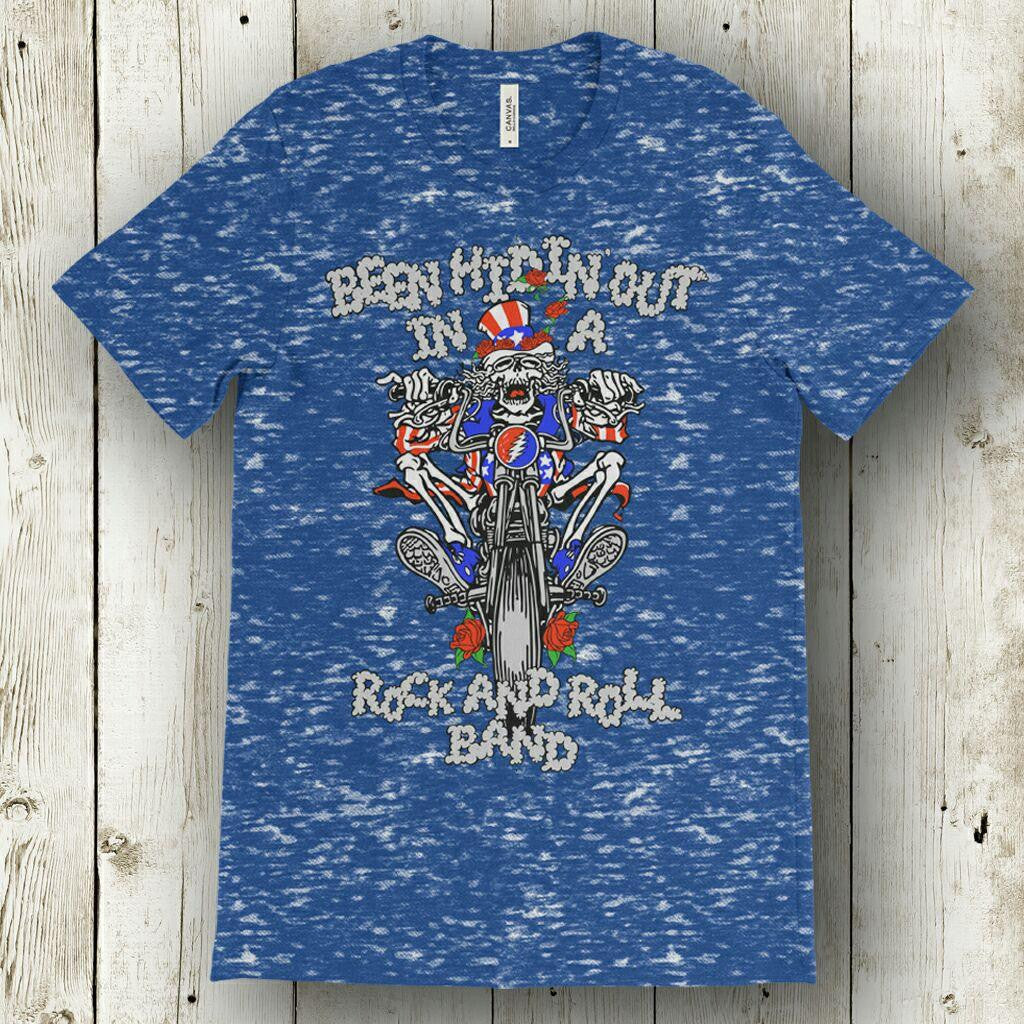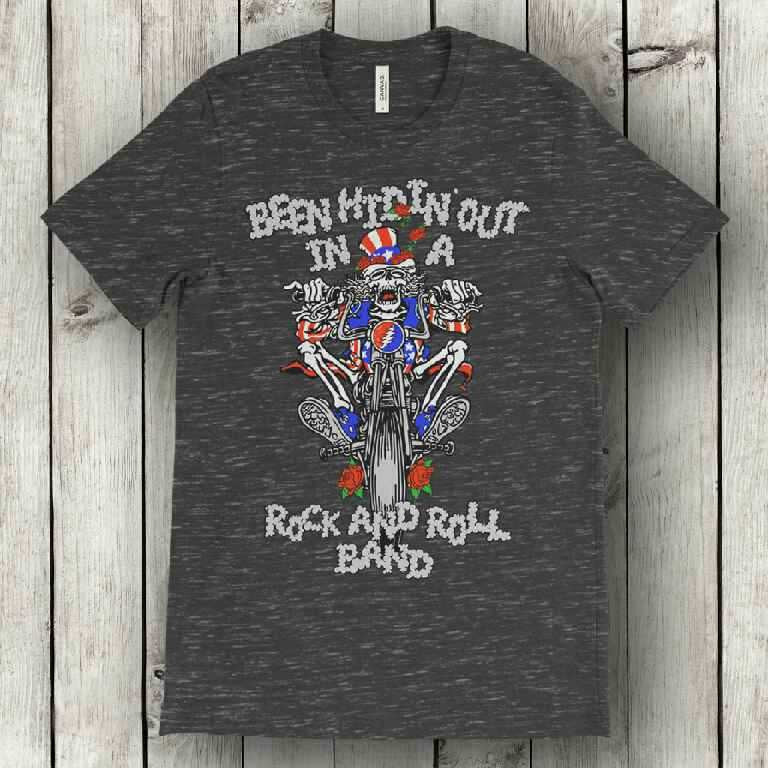 Grateful Dead Uncle Sam US Blues Triblend ACID WASH T-Shirt
Unique Grateful Dead biker Uncle Sam / US Blues t-shirt printed with the lyrics "Been hiding out in a rock and roll band" on unisex Canvas super soft tri-blend tees in Red Acid Wash, Blue Acid Wash, Black Acid Wash, Grey Acid Wash, Black Mineral Wash, Charcoal Marble, White Marble.
Acid Wash tees run big - size down one size.
*Based on Availability* 
LIMITED STOCK - ships within 1-3 business days.  Ships Free!